Sworn Positions
Minimum Requirement and Application Process
Civilian Positions
Minimum Requirement and Application Process
Applications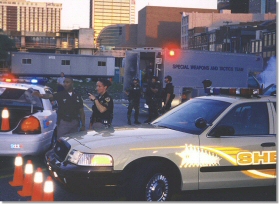 Applications can be picked up at our Office, Monday-Friday 8 AM to 4 PM. You may also download, print and complete the application packet.
Once complete, drop the applications off at our office or mail to:
Col. John Aubrey, Sheriff
Jefferson County Sheriff's Office
531 Court Place
6th floor
Louisville, KY 40202
No e-mail requests accepted.